5 Top Considerations When Getting a Maid Insurance in Singapore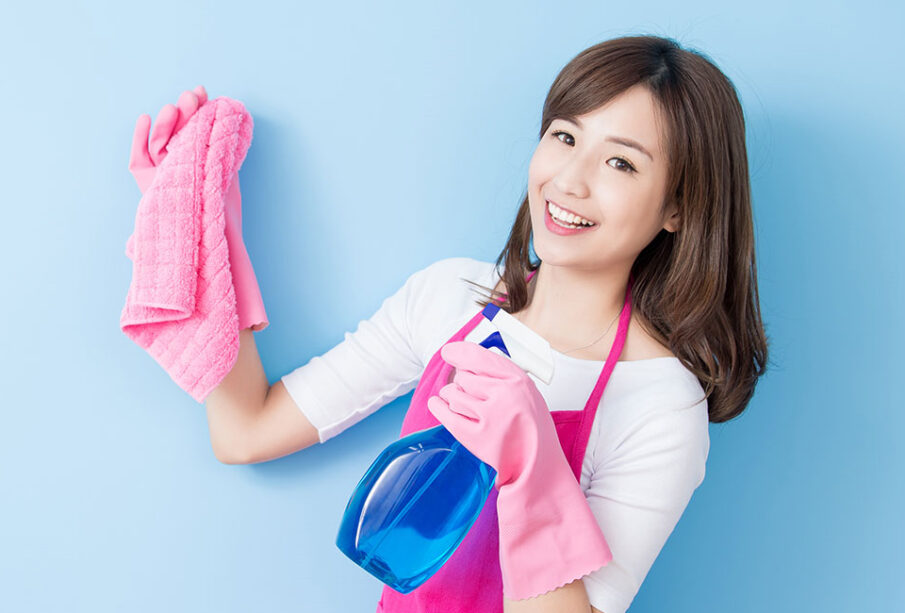 Maid insurance  in Singapore is a special type of insurance developed to offer coverage to your house helpers. It is designed for your domestic helper's wellness and health in case if they are hospitalized. These policies offer compensation against accidental death, injury, and permanent disability.
If you hire a foreign employee as your maid, it's mandatory to offer them this policy. According to the ministry of manpower, this policy should cover personal accidents up to S$60,000 and medical coverage of S$15,000 to your maid. This insurance especially comes with a combination of a security bond of S$5,000.
Why Maid insurance policy?
If you purchase this policy for your maid/ domestic helper, you should choose the one that offers maximum coverage. A right domestic help policy covers administrative expenses as well as medical expenses. It has some features which make this popular and mandatory. This policy helps you if any personal accident happens in the future, and hospitalization and surgery are needed. You can't predict the behavior of any guy. So, if in case you are a victim of abuse and injured, then you can claim for compensation. But this is possible only when you have the right domestic help or critical insurance policy with you.
Things which should include in a Maid insurance policy in Singapore
To get the best and right domestic helper's insurance policy, you should go for the one that offers coverage on medical and dental expenses. A right insurance policy offers surgical expenses that include the cost of the clinical visit and daycare facility. While searching for the insurance, pick the one that offers coverage on repatriation costs and administrative expenses.
The policy should offer protection against personal liabilities, abuse, fraud, and injury. People choose the policy that includes the above-described things and wage compensation, theft, and third-party liability. Other than these, some insurance companies and maid agencies also offer additional benefits to gain a competitive outcome.
The right policy always covers medical expenses, dental expenses. IF you are looking to gift your maid, this policy then chooses the one that covers repatriation expenses and wages, levy reimbursement, and personal liability. While purchasing, remember that the best policy is all about the features that it contains in it. If you want to keep the policy simple, then buy one that follows the guidelines set up by the MOM. But if you have money to invest in it, then choose the advance policy. Talk with an expert financial and invest your money to make the right choice.
Things to consider while going to purchasing a maid insurance policy in Singapore
Getting an insurance policy according to your need is quite tough, but it could be easy for you when you follow the below-discussed points.
Your insurer's reputation:
When you are going to purchase things that need huge financial commitment, you should check the seller's credibility. No matter which type of insurance policy you buy, you should cross-check the seller/insurer's factor. The same thing you should do while buying critical illness insurance in Singapore.
When you buy insurance from the government agencies or private agencies, you will sign an agreement between you and the insurer. It is a long term commitment to your future. So, it's your responsibility to check the background of the insurer and their agencies. Choose the agency with years of experience in this field and is trusted and reputed by the consumers.
Choose the one that has better reviews and ratings on Google. Check about their financial condition to meet the contractual obligations and pay the compensation whenever you need. You should examine whether they have a proper credit rating and PPF scheme or not.
Does it fulfill your requirements?
Before purchasing any of the policy, ask this question to yourself. There are various types of policy, and each one offers financial protection against different aspects of your life. So, before visiting to buy, list your requirements. Before signing into the contract, read the terms and conditions of the policy and rules. Check the process of claiming and the documents to not face any issues in the future. It would be best if you were clear about your needs.
The information regarding the policy:
You should consider this term while purchasing any of the policies. Check the policy and know which type of protection you need. You should know the things for which you are paying an amount. There is no need to graduate in this field. Just learn a few things so that you can make claims in different circumstances. By this, you can get a clear idea about the protection you get from this. For this, you need a good financial advisor who can become aware of the important terms.
Consider your protection first:
The aim of purchasing insurance is getting protection against accidents, death, and injury, etc. But most people choose the policies that offer minimum coverage expenses for a limited price. They choose the policy just to save some money. They visit the agencies that have zero knowledge and experience in this field.
It is the base of your financial planning, so you should make it strong. So, it is necessary to choose protection over money. By gifting this to your domestic helpers, you can save them for undesired or accidental situations. It covers you from surgical expenses, critical illness, and permanent disability.
Keep it premium & affordable:
You need to buy a maid insurance policy that is affordable or pocket friendly. If you can afford the premium versions, then choose them otherwise. Avoid overcommitting your financial plans unless you face various issues in the future. If possible, keep it simple, affordable, and premium.
Conclusions
After understanding the whole step now, you feel confident and ready to take the first step. Connect with financial experts and ask them for suggestions. Browse the best agencies that offer this policy and visit them to purchase the right policy for your domestic helpers. Secure your future and the family of your maid as well.