What Is Mobile Trading And What Are Its Advantages?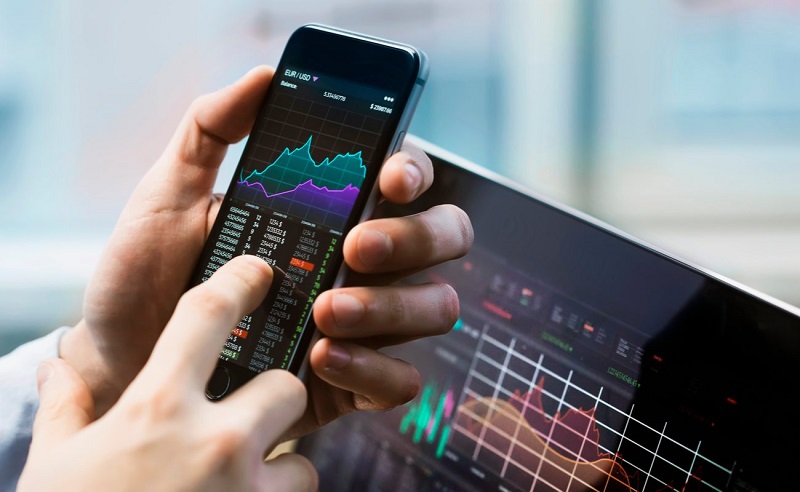 Investing has become very essential these days as savings alone is not adequate to fulfill all our financial goals. There is an umpteen number of investment options available in the market. People can choose any option according to their needs and convenience. To achieve a good rate of returns, one needs to start investing early. One can choose an appropriate investment option based on their risk appetite and time horizon to achieve their financial goals. Owing to the technological advances, the entire process of investing and managing investments have become easier, simpler and hasslefree. Investing in the stocks requires constant monitoring of the stock market. With mobile trading one can stay connected with the market regardless of the time or place.
Online trading helps in trading in the stock market all by yourself without the assistance of a broker. Buying and selling stocks is as simple as buying groceries online. You don't have to be an expert to begin trading as these trading platforms are very user friendly and don't need to have any special learning.
Some key benefits of mobile trading are :-
Ease of access – Thanks to the technological advancement, stock trading has become more accessible than ever. It is easy and simple. It enables trader to have hassle free trading experience. Anyone can use platforms as specific skill isn't required to carry out trading online. You can use a mobile trading app to learn how to trade, read graphs and make decisions on buying and selling. These apps can also provide stock news and other up-to-date information to help you benefit.
Mobility – Trading is no longer confined to a fixed place or time. One can trade at any time and anywhere with just their smartphone as long as they're connected to the internet.
Multiple Features – Mobile trading platforms allow you to make informed decisions, which improves the odds of making money. Some will have details such as a company's historical price and its performance over the previous years. Some also have tools like stock tracker that helps the user track their stock investments and its performance. One doesn't need to pull up a computer screen or constantly check the news to learn about the list of companies that are offering stocks and stock prices.
Security – Mobile trading is highly secure as the nature of the industry demands for it. The security on such platforms is not compromised at all. While developers focus on providing ease of access, they also focus on providing a safe and secured platform to protect the data. All transactions are encrypted which make it difficult to hack or collect without the user's permission.
Professional assistance – These mobile trading platforms help people who are beginners in investing by providing them professional investment. They provide stock advice and assist investors in finding the trade that could be profitable for them.
Effective and Efficient – Mobile trading is very efficient and effective as one can manage everything at their fingertips and every result is displayed in real-time. It also helps in engaging in multiple tasks and managing several accounts simultaneously.
Until recently; stock market,mutual funds, and equity funds were a puzzle for many people as they did not have proper knowledge about it. However, the technological advancements have solved the puzzle to a great extent. This has led to a number of people investing their money in various stocks and funds.