Secrets To Taking Edges & Benefits Of Mobile Banking In 2023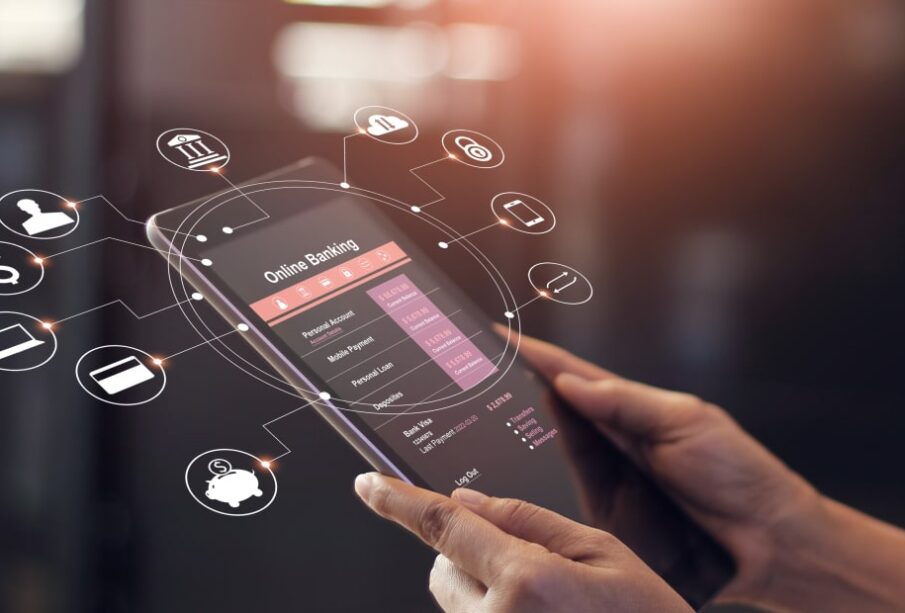 With the digitization process everywhere, mobile banking has become one of the most integral part of everyone's life. No doubt, the convenience of banking through online banking apps is the most appealing cause. Now-a-days, everyone carry their mobile phones wherever they go. Making it easier for them, to carry forward any kind of banking transactions, account reviewing, etc., whenever required.
Banks and national finance ministries have brought user-friendly mobile banking & bill pay app with many more features making banking even easier. Any high-tech mobile banking apps are known for saving more time for users. Besides, safety is another reason that people depend on those apps.
What are major banking facilities provided by the mobile banking applications?
Almost all banking mobile apps come with a wide array of features. Those are as follows.
Online transactions: Modern-age online mobile banking has initiated the facility of online transactions that aims at digital transactions. Digital transactions can be done whenever required and from anywhere. The user can easily do online bank transfer to other bank accounts, to pay online merchants, etc. Periodic transfers, UPI, or NEFT facilities are also available on online banking applications.
Account review: Bank accounts should be verified and checked occasionally. Users can easily check their account details like bank balance, fixed deposit maturity periods, account statements, digital passbook, profile password details, etc.
Investment facility: Many digital banking app also provide investment options where users can easily start investing for their future. Usually, fixed deposits, mutual investments, recurring, etc., can be made through various apps.
Extra features: Apart from all the features mentioned above, mobile banking apps help users with other beneficial features like banking associates' contact, complaints, applying for new passbooks, etc. So, these also help them bank in a single interface.
Here's why people like to adopt the online mobile banking apps
Round-o-clock availability: Physical banks have opening and closing times. But when it comes to online banking facilities, there are no such time boundaries. Users can access the online facility whenever required. They can start transactions or review their accounts from anywhere.
Safety and security: Banks are responsible for saving your hard-earned money. So, whichever bank account you have, they ensure no such fraudulent cases or any chance of money theft happen. Mobile banking facilities are encrypted with user names, passwords, MPin, etc. All of these are solely known by users.
Remote banking: As mobile banking apps are mobile-based, users can carry forward any banking transaction from anywhere. No geographic boundary will interfere with or stop one from doing any kind of monetary transaction. The only mandatory factor is a proper network connection. Otherwise, there are no special requirements.
Tracking transactions: The most appreciated benefit of mobile banking facilities is that users can track all transactions done from their bank accounts. After tracking, if users suspect any misleading transactions, they can instantly report a complaint to the authority.
Easy access: Previously, people needed to be aware of high-end technology. But with time, they are getting acquainted with the technology. Banking institutions provide easy-to-use mobile interfaces to cope with user experience. A digital mobile interface provides the ultimate convenience to search every facility for its users.
Time-saving: Making payments through various banking apps is a quick process. Users can send or receive any money without waiting for a long time. They also do not need to put in any banking credentials like user ID, password, MPIN, etc, every time. In this way, the whole transaction process will be quite time-saving.
Cashless payment facility: Online banking apps are helping people to go cashless. Without visiting a bank branch, people can send the money directly to others online. It ensures the cashless transaction among all. It helps to reduce the chance of money theft too.
Multiple account holder facility: The online banking apps have multiple account log-in features. If users need to go for an instant bank account open facility, that is also available. Even multiple bank accounts can be opened on those apps. They can choose which bank account they want to select whenever they need to pay any bill or send any funds to others.
Rewards and coupons: Some banking apps reward users with online facilities by offering users tips. It can be cashback or any kind of voucher on every transaction. It is also beneficial for users.
So these are all the features and benefits of mobile banking apps. Day by day, users are getting easy with mobile banking facilities. Banks also find it comfortable connecting with their customers or account holders in many different ways. The whole banking work and facilities become quick & easy because of mobile banking saving time for users and bankers. Mobile banking apps also act as a recharge app for mobile that are helpful to do recharge for data, DTH & many more.