3 Simple Ways To Manage Your Debt In The Right Way!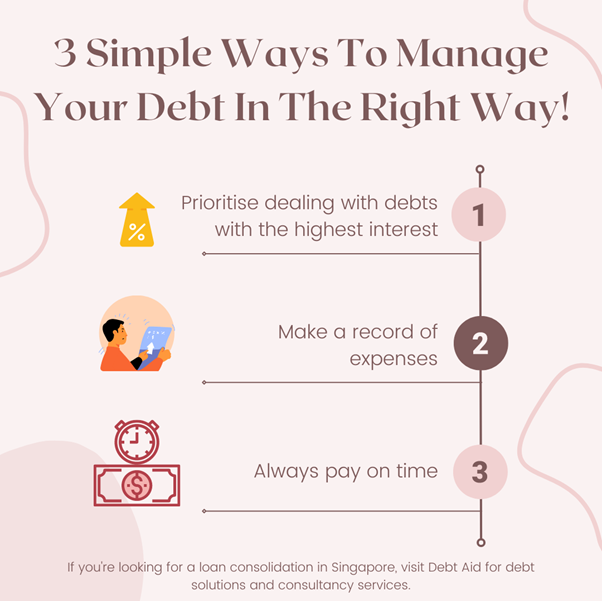 Are you finding it hard to manage your debt? Getting into debt isn't an inherently bad thing in life. It's about how we approach and deal with it that puts us in an awful position. Some are willing to invest in a debt consultancy service to help educate themselves to control their finances.
When we know how to manage our debt, the more we empower ourselves with the right way of handling and controlling the finance department. Ensuring your debts are well-managed will help you earn a positive credit score and help you capitalise on stable finance. Without further ado, here are tips for managing your debt the right way:
PRIORITISE DEALING WITH DEBTS WITH THE HIGHEST INTEREST
If there's one thing that every debt consultant will say, it's usually about settling debts with the highest interest first. If you have to figure out the amount you can pay for each moment, you should focus on resolving your debt with the highest interest rate above others. It will save you more money from dealing with an ever-increasing debt to pay.
MAKE A RECORD OF EXPENSES
The best way to handle your finances and control your debt is to record your expenditure in a list. After all, it's not just about opting for a debt solution in Singapore. Recording your expenditure helps you identify the most unnecessary expenses and provides insight into your spending behaviour/habits within a month. Make sure to include even those minor spending, and you'll be able to assess how you can optimise your expenditure next time.
ALWAYS PAY ON TIME
Another piece of advice you'll often hear from debt consultancy is to practice paying on time. Make sure you have a list of existing debt, including their due dates, average monthly payment needed, interest rate and the creditor. Paying on time also helps you have a healthy credit score, which is why it's a must-do habit when opting for a loan.
If you're looking for a loan consolidation in Singapore, visit Debt Aid for debt solutions and consultancy services.